Midwest Refuah Health Center was established to meet the needs of our community with culturally sensitive care.
About Us
Our Mission — To be our community's one-stop trusted solution for accessible,
affordable medical, dental, and behavioral healthcare.
Our Vision
Be the trusted, comprehensive solution our community needs to help achieve its full health and well-being potential.
Our Center
26,000+ sq. ft. state of the art facility
It is our goal to offer comprehensive medical, dental, and behavioral healthcare services under one roof — with convenient evening and extended weekend hours. No more waiting weeks and months for appointments!
Our building, located at the corner of Lincoln and Devon Avenues, will feature the latest state-of-the-art equipment, open reception areas, next-level treatment rooms, and comfortable waiting areas, all with an inviting ambience.
Additionally, we are committed to making high-quality care affordable, and every patient is accepted regardless of their financial situation. Medicaid, Medicare, and most insurance plans are accepted — and sliding scale and financial aid options are also available.
MRHC is a 501(c)(3) non-profit organization and is in the process of becoming an FQHC (Federally Qualified Health Center).
Refuah is a Hebrew
word for "healing", and it
is at the very core of
what we do at MRHC.
We care for people.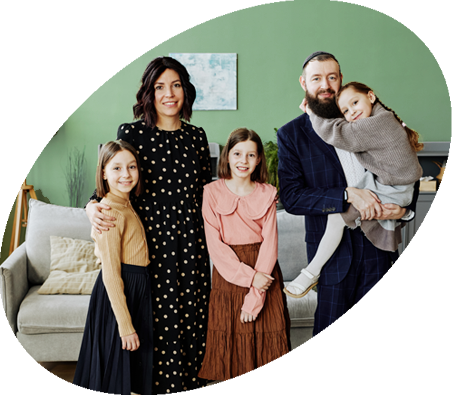 Our Values
1

Community

We fully acknowledge our vital role in our community and will strive to serve its many healthcare needs with honor, distinction, and appreciation.

2

Caring Unconditionally for One Another

We take the "care" in healthcare very seriously. We passionately provide medical, dental, and behavior health services with the care and compassion our community, co-workers, service providers, and stakeholders expect and deserve.

3

Respect

We treat our community with dignity, appreciation, and reverence to continue to earn their ongoing trust and respect.

4

Responsibility

We recognize our obligation to conduct ourselves in the most moral, ethical, principled, and professional ways because our community deserves no less.

5

Do what is right and just

We embrace diversity and provide our community with the highest quality healthcare regardless of age, race, gender, religion, ethnicity and/or socio-economic status.
Stay updated on developments at MRHC.
Midwest Refuah Health Center launched with the Behavioral Health Clinic in 2022. We have since opened our Pediatric and Family Medicine clinics, but plans to expand our services over the coming months and years. To be notified of new departments and developments, please sign up for our email list.
JOIN OUR MAILING LIST